Home
Welcome to Jumping Jack Glass - join me in my world of glass, fiber, and now painting!
Come See me at the Bead & Button Show!
Tuesday, June 4: I'll be at the Moonlight Madness event in the Milwaukee Hyatt Regency Ballroom from 9 pm - 11 pm.
Thursday through Sunday, June 6 - 9: I'll be on the convention center show floor in booth 1221 on Thursday, June 6, for registered attendees, then from Friday through Sunday, June 7 - 9, for the general public.

Please come visit - I'll have lots of new work, including paintings, available for purchase!
Here is a coupon for free admission to the show floor in the Convention Center. Hope to see you there!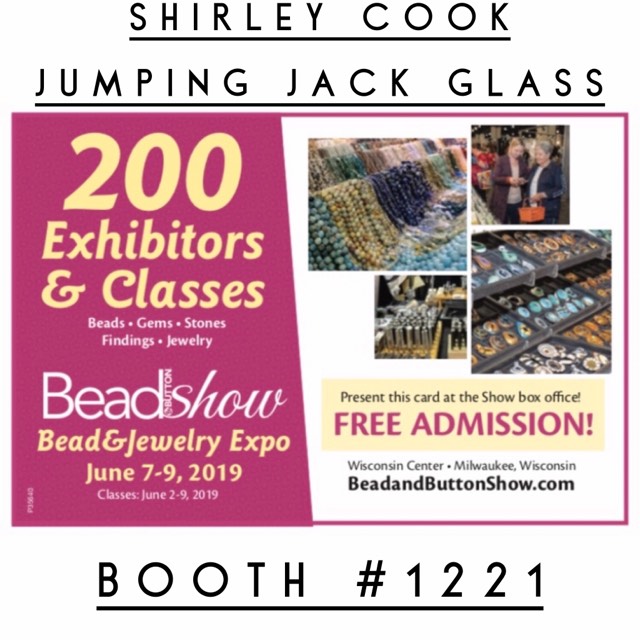 Here are samples of my work - painting, fiber art, and glass beads!