2019 ISGB Live Auction Donation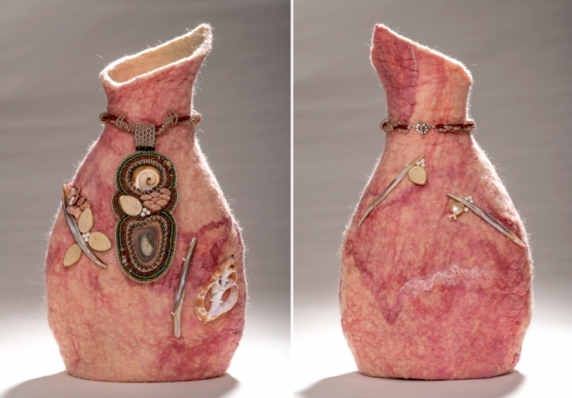 About:
Vessel embellished with glass beads, mother of pearl, and natural shells. Removable pendant incorporating Imperial Jasper and shell by Gary Wilson.
In a private collection.
Works in Fiber:
This gallery comprises some of my favorite felt works. I incorporate wool, silk, tencel, flax, and art yarns/ribbons as well as sheer fabrics into my pieces, and embellish them with various types of beads and cabochons. There are several artists whose work I enjoy, and often incorporate their pieces into my own.